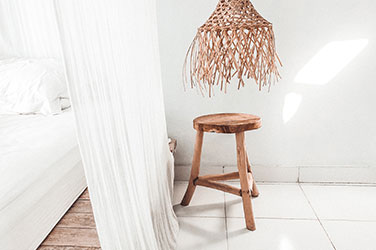 Decor Style You Should Try As Per Your Zodiac Sign
Your zodiac sign says a lot about you, and the characteristics of your sign are often reflected in your personality. That's why using your zodiac sign as a guide for your home decor can be a great idea.
We have put together a list to help you choose which kind of decor suits your zodiac the best. So, explore and enjoy!
Decor Style For Fire Sign: Bold, Passionate, and Eclectic
Leo, Aries, & Sagittarius are the fire signs, and they sure blaze brightly. Fire signs are traditionally passionate, inventive, eclectic, and bold in their choices. We believe these same traits can be reflected in your decor style when it comes to home decor. Let your furniture be bright and eccentric with unconventional designs. Go big and bold with colorful centerpieces as well as furniture.

Decor Style For Water Signs: Tranquil, Cozy, and Luxe
The water signs Cancer, Scorpio & Pisces feel profound and are innately intuitive. It is only fair that your decor style reflects the sensitive side too. You can opt for a tranquil and cozy setting while also retaining aspects of your practical personality in your decor. Go for pieces of furniture that convey a deep luxe vibe, which reminds you of the depth and beauty of the ocean. We recommend exploring hues of blue and green with luxe materials like velvet for your furnishings.

Decor Style for Air Signs: Creative, Practical, and Intellectual
Air signs are characterized by their wit, free-spirited nature, and love for music, reading, and art. Gemini, Libra, and Aquarius are deeply analytical and creative in their expression. If you are an air sign, we encourage you to incorporate these elements in your decor style. You can go for a creative yet multi-purpose furniture style. Your love for reading can be expressed in the form of a stunning home library, and you can also invest in some incredible furniture pieces with art that stir stimulating conversations.

Decor Style for Earth Signs: Warm, Lively, and Vintage
As an Earth sign, you are either a Taurus, Virgo, or a Capricorn. You are grounded, practical, ambitious, and like to remain rational at all times. Your home decor style can often be traditional and vintage. You can explore unique pieces of art, elegant couch styles, and dark wood furniture in earthy tones that convey the warmth of your sign. You can also incorporate plants in your home decor as an Earth sign.

Related Posts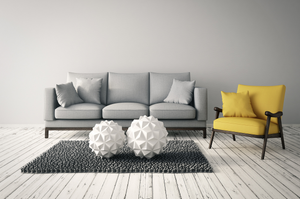 April 11, 2022
|
Comments Off

on Renovating your ancestral home? Here's how to keep it traditional yet trendy!
Ancestral homes are not homes but a sentiment. The charm of simpler times, the nostalgia…
Continue Reading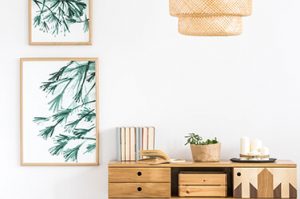 March 25, 2022
|
Comments Off

on Heirloom Worthy Pieces You Should Totally Invest In!
Look around your house and glance at the different pieces of furniture around you. Can…
Continue Reading